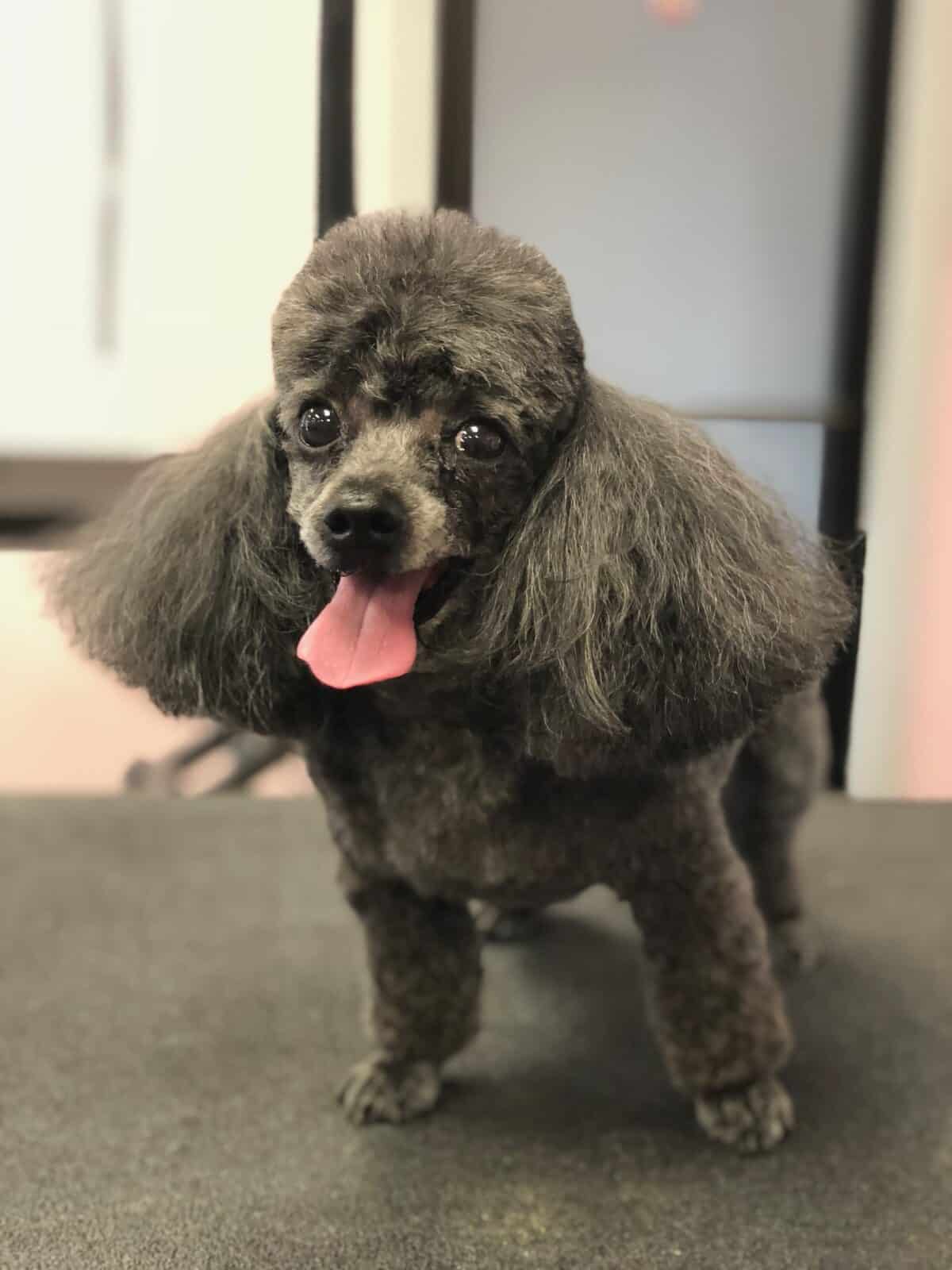 About Our Grooming Services
We offer a wide array of services, because we believe you should have a choice when caring for your four-legged companions. We specialize in mixing and matching our treatment services to give your pet the perfect grooming experience. If you're not sure what your pet needs, we offer no-obligation consultations. We use the finest shampoo and conditioner made in Italy; Iv San Bernard.  The products we use are all focused on skin and coat and resolving issues you may be having.
Salon grooming appointments are available in Valparaiso, Portage, Crown Point, and Fort Wayne.  Please visit the salon of your choosing for more information about that salon and their groomers. Our groomers start on your pet right away and we call you as soon as they are completed. Salon grooming is not a 1 on 1 experience as we work on multiple dogs at one time.  If you prefer to have the 1 on 1 please schedule with our mobile.
Mobile Grooming appointments are scheduled Monday through Friday and by appointment only.  We provide an arrival time so you can plan your day and know when to expect our groomer.  Our groomers are committed to arriving within the allotted time, and will call if they have been delayed. Due to how we schedule mobile appointments please allow for a wait time of 1-2 weeks to schedule an appointment.  Mobile Grooming is available in most of Lake & Porter county.
Please call us to schedule an appointment for your pet. If you just need your pet's nails trimmed, we are happy to do that without an appointment during business hours at any of our salons.