What is CBD?
Cannabidiol (CBD) is an oil extracted from hemp plants. It is not to be confused with tetrahydrocannabinol (THC), the psychoactive component in marijuana. THC causes a high, while CBD does not. Hemp usually contains less than .3% THC, while cannabis (the marijuana plant) contains 12% THC.
CBD for Dogs
There are hundreds of products on the market for administering CBD to dogs, from chews to oils. See below for our guidance on what to look for when selecting the right CBD product for your pet.
Research
Research is still scarce, though studies regarding CBD usage have greatly increased in recent years. Today there are over 23,000 published papers looking at CBD's effect on animals and humans, with encouraging results and testimonials for cannabidiol (CBD) decreasing pain, relieving itchiness, slowing seizures, decreasing aggression, decreasing anxiety (especially noise reactivity) and even beating cancer.
Studies
The studies below were found in an article by the College of Veterinary Medicine (see link at the end of this blog for more info).
In a Cornell study, dogs were given CBD chews prior to a stressful event, and 83% showed a decrease in stress or anxiety-related behaviors.

Another Cornell study involved giving CBD to dogs for pain management and resulted in 80% of the dogs with osteoarthritis experiencing a decrease in pain and a visible increase in comfort and activity.

Colorado State University has been studying the use of CBD in gaining control of seizure activity in epileptic dogs, and their research demonstrates that CBD, used in combination with traditional seizure medications, can be a successful approach.

CannPal, an Australian animal therapeutics company, tested the results of CBD on dogs with atopy (a dermatologic allergy resulting in itching and chewing). Of the dogs tested, 65% had at least a 50% decrease in itching and chewing – and half of those even recovered from all signs of itchiness during treatment.
Testimonials
According to the American Kennel Club (source listed at the end of this blog), a success story from Christy Moore recalls that her Ibizan Hound's arthritis pain was so debilitating he had to be carried outside to eat, drink and use the bathroom. His pain medication wasn't working, but after three days of CBD treatment, he could walk on all four legs again. 
Another owner, Jenn Boswell, claims her Greyhound's anxiety level went from 100 down to a 5 after just three drops of CBD oil. For reference, the trazodone prescribed by her vet only brought the dog's anxiety down to a 50.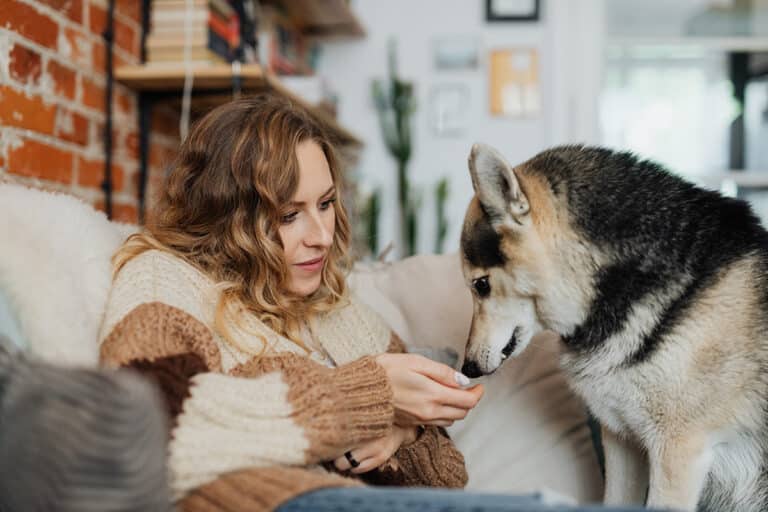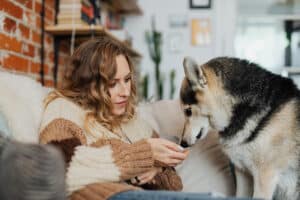 Side Effects and Interactions with Other Medications
The general consensus is that CBD is harmless for dogs. The worst documented side effect is diarrhea. Studies have also shown that CBD can affect liver enzymes, specifically cytochrome P450 and alkaline phosphatase, both of which are involved in the metabolism of many medications.
This means that there's a potential risk that using CBD can interact and change how other medications perform. If your pet is on any prescribed medications, it's best to  consult your veterinarian before using CBD. 
Note: you should never give THC to your pet – especially medical-grade THC – as it is toxic to pets and can be very dangerous. If you think your dog has been exposed to THC, they should be taken to a vet for an exam and/or supportive care.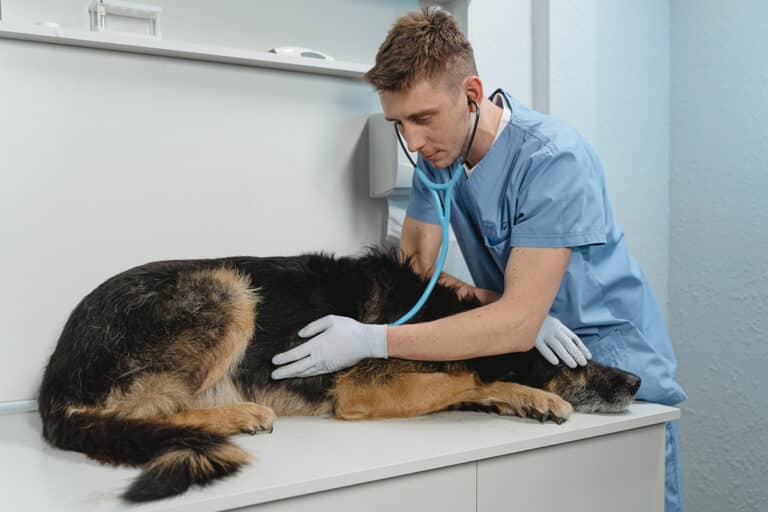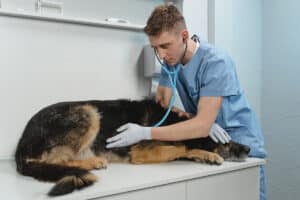 Regulation
The use of CBD oil has become a popular way to treat a wide variety of symptoms in humans and animals, and it is now approved in most states and is generally recognized as a safe, natural way to treat or improve particular symptoms. CBD is very loosely regulated for dog consumption, however, and is still not yet regulated by the FDA, so it can be intimidating to decide what is best for your pet.
Which CBD Products are Recommended?
There are hundreds of CBD products on the market, but we suggest looking for a product with the National Animal Supplement Council (NASC) Seal of Quality Assurance, and one that has a third-party certificate of analysis that includes potency, lists all ingredients and discloses the possible presence of heavy metals, mycotoxins or pesticides. 
Avoid edible products formulated for human consumption, which often contain ingredients such as xylitol that are toxic to pets. 
At Smoochie Pooch, we carry CBD products from trusted brands like Super Snouts Hemp Company, Pet Releaf, Pawse and Colorado Hemp Honey. Visit your local Smoochie Pooch salon & pet boutique to browse our CBD options available near you. You can also contact us here for more information.

Veterinarians
Veterinarians can now recommend and discuss CBD oil with all clients. If you have concerns about the use of CBD treats or oils for your dog, you can always check with your veterinarian before giving them to your pet.
______________________________
Sources
"Does CBD Work for Dogs", 2021, Caroline Coile, PhD https://www.akc.org/expert-advice/health/does-cbd-work-for-dogs/
"CBD: What you need to know about its uses and efficacy", Belvoir Media Group,
https://www.vet.cornell.edu/departments-centers-and-institutes/riney-canine-health-center/health-info/cbd-what-you-need-know-about-its-uses-and-efficacy